This section doesn't currently include any content. Add content to this section using the sidebar.
We've got you covered! Click your industry and we'll show how we can help.
Trusted to Deliver Video Games Made Easy
"Our pediatric patients (and their families) LOVE using the Fully Loaded Electronics.  It brings a sense of normalcy and fun to the hospital environment.  The fully loaded systems are amazing because we don't have to keep track of games! It's one less thing for us to lose 😊 "
Janet Grom, CCLS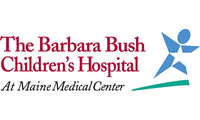 "I love Fully Loaded Electronics because with some of the systems the games are programmed right on them! It is less for me to store in the playroom and the patients have all the games they need at their fingertips!"
Bethany Sweet, CCLS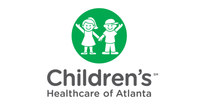 "We love Fully Loaded Gaming Systems because they help us serve patients and families better! Patients and families have the power to choose when and what they would like to play on the gaming system whenever they would like."
Amanda Roberts, CCLS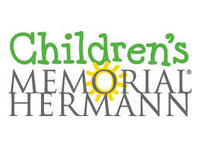 "...We are thrilled that we are able to provide multiple FLE Xboxes to our patients in the teen lounge and on carts that can be taken into rooms where patients are on isolation. It is so convenient to have everything in one place instead of dealing with multiple disks that have the risk of getting lost or damaged. Patients, especially teens, have mentioned this has made their stay in the hospital a LOT better!"
Ellen Merrill, CCLS

"Working in a hospital with sick children, Fully Loaded has provided an amazing service to normalize the patients' time with us. We have the Xbox Ones that get updated every six months. This is great to keep up to date and exciting for the kiddos who utilize our unit. Fully Loaded has great customer service and is always here to help!!! Highly recommend. "
Sonya Sterbutzel, RN, Patient Care Director
"The game carts from Fully Loaded Electronics are awesome!!  No game disks to keep track of, just install and good to go. Prior to FLE, we were always replacing video games because the games would disappear or stop working from overuse and hospital grade cleaning.  No need to track down the games anymore since it's all loaded into the system."
Shannon Joslin, CCLS

"Whether on the phone or via email, I can always rely on the staff at Fully Loaded to help troubleshoot my video game system woes. There hasn't been a single time that I've reached out with an issue where the issue hasn't been either resolved or I've been provided with a variety of solution suggestions."
Laura Nester, CCLS
Video Game Solutions
Fully Loaded Electronics™ specializes in preparing video game consoles, tablets, and virtual reality for use in public spaces.
Thousands of Fully Loaded Electronics are used every day throughout hospitals, libraries, dental offices, and more.
Ready-to-Play
Each system is loaded with the games your players will love, with settings configured to prevent tampering with the system.
No set-up, no disks, and no internet required!
For Hospitals and Businesses
Our security cases, tethers, and other accessories like controllers will keep your video games fun to play.
We offer tech support for any questions you or your players may have, so you can keep focusing on what you do while we handle it!