We're trusted by dozens of hospitals and charities across North America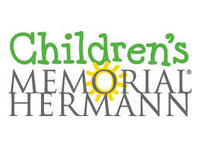 Our most requested gaming system is an Xbox so we are thrilled that we are able to provide multiple FLE Xboxes to our patients in the teen lounge and on carts that can be taken into rooms where patients are on isolation. It is so convenient to have everything in one place instead of dealing with multiple discs that have the risk of getting lost or damaged. Patients, especially teens, have mentioned this has made their stay in the hospital a LOT better!
- Ellen Merrill, CCLS, Children's Memorial Hermann, TX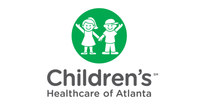 We love Fully Loaded Gaming Systems because they help us serve patients and families better! Patients and families have the power to choose when and what they would like to play on the gaming system whenever they would like.
- Amanda Roberts, Children's Hospital of Atlanta, GA
Our pediatric patients (and their families) LOVE using the fully loaded electronics. It brings a sense of normalcy and fun to the hospital environment. The fully loaded systems are amazing because we don't have to keep track of games! It's one less thing for us to lose 😊 These systems truly do make a difference for our patients during their hospital stays and I appreciate our partnership with Fully Loaded Electronics. Thank you!
- Janet Grom, CCLS, Banner Children's, AZ

We utilize fully loaded every single day to help bring brightness and joy to our PICU and oncology patients. Our staff also loves fully loaded because our staff knows how much the video game console helps kids feel more at home even though they can't go home yet and allows them to feel like a kid for the time being.
- Ryan Lohr, Child Life, Inova Health System, VA

At Crozer, we love utilizing these preloaded game systems. For our patients and parents, this provides a great experience with a wide variety of games for them to enjoy. For our nurses, they don't have to keep track of disks or cartridges, making set up and cleanup that much easier. We are more than happy with their pleasant customer service, who made the whole experience awesome, ensuring we got the items we wanted.
- Danilo Tadeo, Crozer-Chester Medical Center, PA
Hospitals report a significant increase in patient satisfaction scores when gaming systems are available. Right now, thousands of kids and their families are enjoying Minecraft for the Xbox One or FIFA Soccer for the Nintendo Switch in hospitals all across the country.
Fully Loaded Electronics makes it easy for Child Life Specialists to provide entertainment to their patients. We deeply appreciate the important work of hospital staff and our mission is to make video games simple, fun, and worry-free so you can get back to taking care of your patients.
Video Games Made Easy.
Our 12 years of experience has taught us a lot about having video games in hospitals. No need to worry over which games to get or how to keep them safe – we can handle any questions you may have!
We have bundles of games appropriate for any age group. Whether you care for kids, teens, adults, or all ages, we can provide the right bundle of games. Maybe your patients like sports games, or racing games, or puzzle games? No problem, we can also customize a bundle just for them.
We provide all popular game systems and tablets. Between Xbox, PlayStation, and Nintendo, it can be confusing to know which games go on what system, how to install games, and make sure that parental controls are set and internet is disabled. Don't worry! Our team has mastered the art of getting these systems hospital-ready. We've seen and fixed every problem imaginable.

Does your hospital already have gaming systems? That's awesome! We can load them with games and adjust the settings, so they are easy to use and require minimal attention from staff.
Are you looking for iPads and Kindles? We have bundles perfect for playing games and watching movies on tablets!

We understand how they'll be playing. Will the patients be playing the games on a wall mounted TV? Then wireless controllers may work best. Are you using a mobile video game cart to transport your systems from room to room? Wired controllers would be the perfect solution so they can stay attached to the cart. Our understanding of how your patients will be enjoying the games will allow us to suggest the best solutions to your gaming needs, so you can keep providing the fun without the fuss.
We can keep your investment safe. Keeping the systems secure from tampering and theft is important. We have battle-tested, lockable cases for systems and flexible security tethers for controllers. And if a tablet gets a cracked screen or a game system gets apple juice poured on it, our maintenance plan will ensure you get a free replacement right away.
We are happy to help!
Do you have questions? Feel free to give us a call at (425) 582-3173, or email Shelly at shelly@fullyloadedelectronics.com.